PROVIDING EHS PROGRAMS AND SOLUTIONS 
MEHS Consulting LLC Approach
We provide sustainable environmental and safety solutions and programs that will help to reduce business liability and employee risk, while promoting corporate citizenship and positively impacting a company's bottom line.  MEHS Consulting LLC (MEHS) assists our clients with development of innovative sustainable environmental, health & safety, and security strategies and programs that are understandable and transparent.
We provide solutions that are specific versus a generic "one size fits all" approach.  Our process is to understand your business and culture which allows us to create and recommend tailored solutions for business operations optimization.
We pride ourselves on creating and providing solutions that are practical to implement and will assist your business with the process, as necessary, to ensure complete and working EHS solutions that result in compliance with all applicable rules and regulations.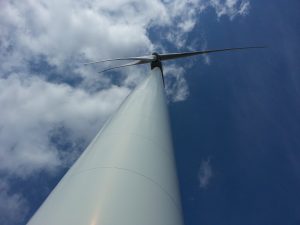 Safe work Practices
MEHS considers safe work practices and programs a key element of every job or task we perform.  We strive to ensure that our employees understand the value of a safe work environment and give them the responsibility for safe control over a project.
Experienced Team
Our team has experience in both industry and consulting which gives us insight into understanding your business operations, practices, and needs versus just looking in from the outside. Our team has experience managing diverse and complex projects and have the necessary insight to find solutions for your business needs.
We are a certified Small Business Enterprise (CA DGS, METRO, City of LA, POLB, MWD, etc.) and able to offer our clients a range of EHS expertise by implementing strategic alliances with key partners; which allows our clients to focus on their core business – meeting their customer's needs.
MEHS Consulting LLC has worked with small to large organizations that include:
Energy Producers & Marketers
Oil & Gas
Government, Infrastructure, and Ports
Pharma, Biotech, Medical device
Chemical Manufacturing
Aerospace
Construction
Manufacturing
HEALTH & SAFETY / INDUSTRIAL HYGIENE
We offer a variety of professional safety services that help you achieve your business goals in reducing costs and promoting worker safety.  Do you need help assessing the current status of your program and want to know how to take it to the next level?  Are you in compliance with applicable federal, state, and local regulations?  Are you trying to determine the "Root Causes" of a recent accident to reduce future risk?  Our professionals provide cost effective support and cutting edge thinking.  See our Services tab for examples of areas we support.
ENVIRONMENTAL COMPLIANCE
The implementation of management systems allows organizations to implement organizational programs which can focus the identification of compliance and high risk issues in order to create sound, effective program oversight.  A Quality cycle (Plan, Do, Check, and Act) allows for measurement of your program goals and metrics which dictate whether changes are needed or not.  Environmental regulatory compliance is complicated and our professionals can assist you in understanding and implementation.
ENERGY EFFICIENCY
Sustainable programs and energy efficiency not only contribute to a companies environmental effort and benefit employee's but also contribute to a company's bottom line and resource management.  Our team will identify current energy use and programs and can make recommendations to further energy savings through the review and reduction of  energy, toxic chemicals, and resources.
SUSTAINABILITY / CLIMATE CHANGE
MEHS provides sustainable services to our clients, from initial evaluation of baseline operations to developing targets and metrics to assist companies reach for the next level.  We can identify resilient opportunities for clients that allow them to effectively plan to reduce environmental risk on a timeline basis.  We also support ISI Envision and can assist clients in developing sustainable infrastructure projects that will meet verification standards.