Benefits of Auditing 
To compete in the global market, businesses need to stand out as a shining example of how to do things the right way in your industry.  Our professional audit services help your business to identify compliance and management gaps in your programs that can save your business from excess costs and client services.  We understand that building and growing your business is key to success so we will work with schedules and timing to ensure that our team is able to interact with key participants that will allow our team to get a clear snap-shot of potential issues.
Our team of lead auditors can provide auditing, action plans, and corrective strategies to ensure your business adheres to applicable requirements as dictated by federal, state, local, company, country, or client requirements.  Our team has both national and international experience working with a multitude of cultures which allows us to better understand potential issues at hand.
We use electronic protocols which allow for ease in presenting our findings at the close of reviews and allows for the quick creation of reports that companies can use for internal distribution purposes.
We also have experience in conducting audits under attorney-client-privilege to ensure full protection to your business of any potential non-compliance issues.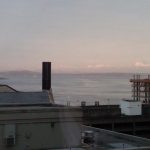 Flexible for Your Needs
Contact us today for more details, to get a free quote on our services or to schedule an appointment.
audit Types & capabilities
Environmental

Hazardous Materials & Waste:  Covers the use and associated risk of hazardous materials and storage, as well as the disposal of hazardous waste
Hazardous Waste Disposal: Reviews the potential liability a generator may accrue from disposal activities
Wastewater/Stormwater: Regulatory and environmental aspects of water and stormwater
Air Compliance:  Review of applicable emissions and compliance requirements

Safety

General OSHA/CalOSHA Safety: Review for compliance against federal and state compliance programs including life safety, PPE, slips/trips/falls
Machine Guarding: A review of moving machinery, including large punch presses, that can cause harm
LOTO/electrical programs: Review of electrical compliance programs, systems, and arc flash (NFPA 70E) requirements regarding electrical safety
Scaffolding: Analysis of compliance programs for safe uses
Process Safety: Review of implemented risk programs including compliance and systems
Behavioral Based Safety: Review of the implemented program effectiveness audits

Industrial Hygiene

Inhalation Hazards: review of chemical, biological, or dusts impact on workers
Ergonomic Programs & Risks: review of ergonomic programs, plans, and potentials
Heat Stress: Identification of heat stress factors and options
Radiation Reviews: review of potential ionizing and non-ionizing sources and potential compliance gaps

Occupational Health

Workers Compensation:  Review of workers compensation programs, risks, record-keeping, and strategies
Wellness Programs and Strategies

Management Systems (EHS & Quality)

Corporate Social Audit: assessment of recognized systems and environmental responsibility
ISO 14001 (environmental management systems)
OHSAS 18001 (safety management systems)
Quality basics – ISO 9001 (quality systems)

U.S. DOT (Hazardous Materials)

IATA:  Air shipment compliance
Rail: Shipment of hazardous materials
Ground Transportation: Shipment of hazardous materials
Security:  Review of the  hazardous materials security requirement for transportation

US Coast Guard (Hazardous Materials)

Docks: Review of the requirements for on-loading or off-loading of hazardous materials
Security:  Review of the security requirement for shipping hazardous materials