The MEHS Team has experience with a range of business sectors including:
Aerospace Manufacturing
Aggregate and Asphalt Production
Composting and Recycling
Chemical Manufacturing/Processing
Chemical Storage and Distribution
Coatings and Solvent Manufacturing
Construction Industry
Electronic Manufacturing
Fiberglass Manufacturing
Food Production and Storage
Governmental Organizations
Metal Plating and Finishing
Military Facilities
Mining and Mineral Processing
Manufacturing
Oil and Gas Upstream, Midstream, & Downstream
Petrochemical Plants
Power Generation
Pharmaceutical Industry
Printing Industry
Pulp and Paper Mills
Recycling & Resource Recovery
Renewable and Alternative Energy
Solid Waste Landfills
Metal Foundry and Fabrication
Utilities
Wastewater Treatment
Munitions Manufacturing
Example projects include
Health & Safety Audits for Fortune 50 Oil & Gas Company focusing on refining operations, oil & gas production fields, pipeline operations, and dock systems within the U.S.
EHS Audits at various pharmaceutical manufacturing facilities and collection centers in the U.S., Europe, Asia, & Central America
EHS oversight for manufacturing build-out construction in the U.S
Greenhouse gas reviews, program implementations, and third-party audits for various energy retailers, marketers, and generators and oil and gas entities
Material handling reviews covering a range of issues: from nanomaterials use in biotech environments to material handling and rack storage safety issues in large chemical plants
U.S. DOT Hazardous Materials Program development for a large refinery in California
Health, Safety, and Industrial Hygiene assessments inside Wind Turbines across the U.S
USCG Audits for hazardous materials handling at shipping docks in the U.S
EHS Program development for a Customs-bonded Transporters/Logistics organizations
Tier 1 and 2 Energy Audits for aerospace manufacturers and warehousing facilities
Air Compliance Program Development, Permitting, and RTO Equipment management for a Paint Manufacturing Operation
Air Compliance Permitting and reporting for Paint Manufacturing operations
US DOT audits on oil and gas downstream, midstream, and upstream
Title V implementation programs and reporting
Punch press safety audits in industrial manufacturing
SOCIAL RESPONSIBILITY Gap analysis – Confidential Client
Systematic review on environmental responsibility and management systems for a confidential client involved with cosmetic manufacturing. The review focused on a review of environmental operating guidelines and planning, systems, processes, and materials management, as well as risk and governmental approvals. The
heat stress analysis and reduction option – DECRA RooFING Products
Reviewed potential technologies and developed strategy options to aid a facility to reduce worker heat stress in a large manufacturing operation. The analysis reviewed technology, economics, and building load potentials.
Greenhouses Gas review – Confidential client
Participated in a review of greenhouse gas emissions for a large oil & gas client.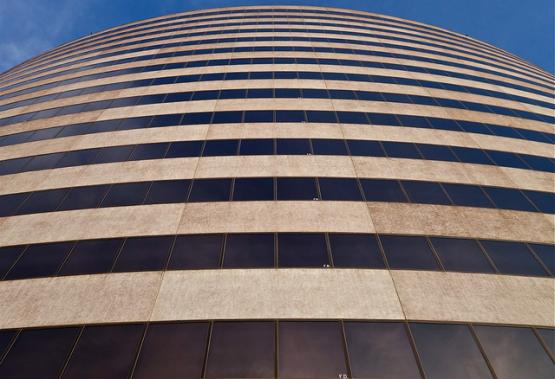 G